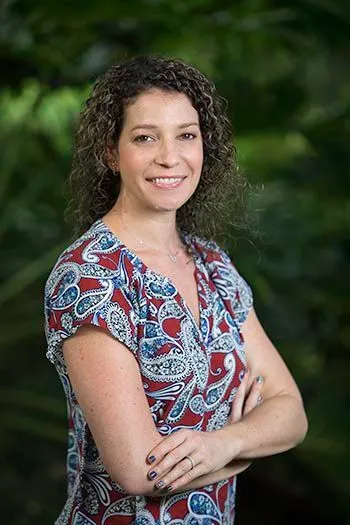 Dr. Carly Tokar, D.C.
Dr. Carly Tokar grew up in Plantation, FL. She was introduced to chiropractic care as a teenager after many failed attempts with medical doctors to determine the source of her chronic headaches. She began chiropractic care desperate to find relief. It wasn't long until her health improved and her symptoms subsided. Learning about where true health comes from at such a young age inspired Dr. Tokar to pursue chiropractic, and have an affinity towards working with pediatrics and families.

Dr. Tokar studied Health and Physical Science at the University of Central Florida, where she received her Bachelors in Science with Honors. She then moved to Atlanta and attended Life University, where she gained invaluable knowledge and hands on experience, earning her Doctorate of Chiropractic in 2009. She began her career in Atlanta and then decided to move back to South Florida with her husband to be closer to family.


Dr. Tokar works with expectant & new mothers, babies, children and families. She also works with adults for wellness, chronic & acute pain, sports & auto injuries. She has a special certification to work with pregnant women called the Webster Technique, and is an active member of the ICPA (International Chiropractic Pediatric Association). Dr. Tokar is also took courses with Birthfit, which focuses on 4 pillars during the motherhood transition: mindset, nutrition, fitness and connection. After dealing with some injuries and common symptoms during and after having her children she felt passionate about becoming more proficient in this area to help moms through their journey. She is an active member of the Florida Chiropractic Society (FCS) and enjoys attending their annual CE.
Dr. Tokar has many wonderful resources & referrals in the community from her own personal experience, ranging from pediatricians to midwives and doulas and from professional experience, including lactation consultants, baby nurses, pelvic floor specialists and more!

Dr. Tokar is honored to be serving the community in which she grew up and
recently celebrated her 10 year anniversary in her practice. She lives in Broward with her husband and two sons and enjoys exercising, music, performing arts, traveling and spending time with family & friends.